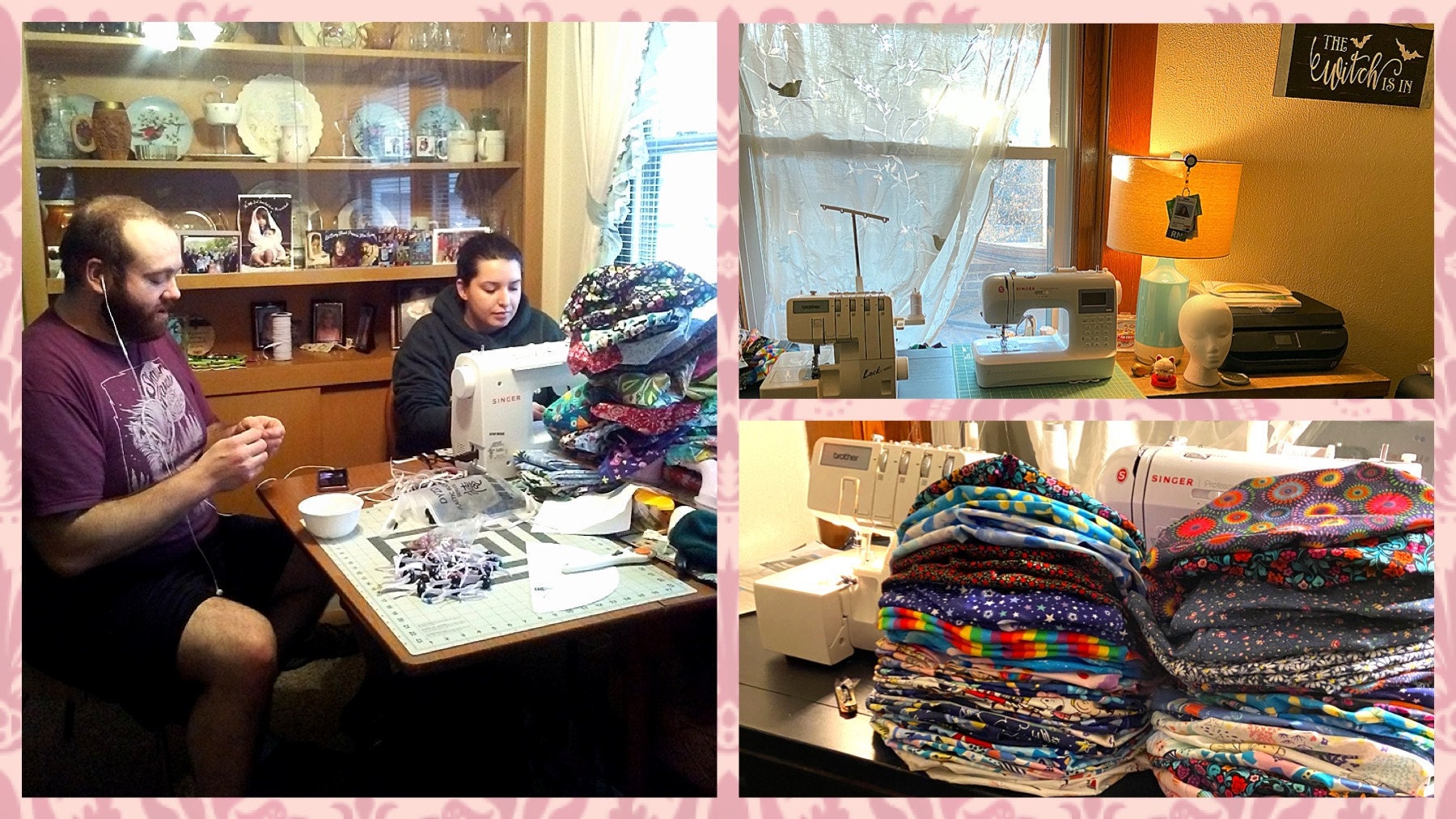 Stitchy Witch Co. came from humble beginnings. I'm Ashley Capasso aka Stitchy Witch and here's a little about how it all began. 

        When I completed nursing school, I began my career as an pediatric operating room nurse. I was beyond excited to buy my first cloth O.R. hat, but I couldn't find any with the fabrics I loved. With a sewing machine I had purchased years before and zero experience, I set out to make my own. 

       I dusted it off and with help from my future mother-in-law, I learned how to make my own hats. Whenever I wasn't working at the hospital I was busy sewing, slowly I began to perfect my pattern. I had co-workers show interest in my hats and fabric selections, some even making hat requests. 

     Within a month of making my first hat, I took $100 and invested in myself, thus The birth of Stitchy Witch Co. I had no idea what my little shop would become when I first began. Stitchy Witch started at the kitchen table (as seen above) and with the help of my fiancé, Taylor, who is THE master toggle maker.

      I converted my school office into my workshop and haven't looked back. In nearly 2 years since the shop opened, I've been blessed by the support of my fiancé, my family, co-workers and my amazing & loyal customers. 

       Thank you all for your continued loyalty and support!! I look forward to the opportunity to create your surgical hats.